Ultimate Supporter

Ultimate Attendee

Basic Attendee
At SIGGRAPH Asia, the Keynote sessions will offer insights to ground-breaking areas in the field of computer graphics and interactive techniques. Meet Glen Keane and Paul Franklin, SIGGRAPH Asia 2020's Keynote Speakers.
Conference Chair
This email address is being protected from spambots. You need JavaScript enabled to view it.
Korea National University of Arts, South Korea
---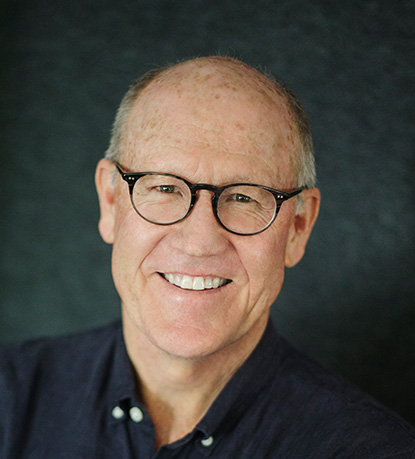 Glen Keane (Keynote Speaker)
Director and Legendary Academy Award-winning Animator
Abstract:
'The Continuous Evolution of Animation: A conversation with the Legendary Animator, Glen Keane'

In this session, you will have a chance to have an in-depth conversion with Academy Award-winning Director and Animator, Glen Keane, who was trained under Walt Disney's Nine Old Men and is most noted for his creation of many beloved Disney characters such as The Little Mermaid, Aladdin, The Beast, Tarzan, and Rapunzel. In addition to his latest directorial debut, Over the Moon, he will also walk us through his animation career; how he transitioned from 2D animation, traditional drawings to digital and beyond, leveraging on the continuous advancements in technology to explore and push his creativity.

Bio:
A 38-year veteran of Walt Disney Feature Animation, Glen Keane trained under Walt Disney's Nine Old Men and is most noted for this creations of many beloved Disney characters such as The Little Mermaid, Aladdin, The Beast, Tarzan, and Rapunzel. In 2012, Keane departed Disney to begin Glen Keane Productions as a way to further his artistic explorations in animation, design, and film. He has since gone on to collaborate with Google, the Paris Ballet, and Kobe Bryant.
His most recent project is the Academy Award-winning animated film Dear Basketball, which he animated and directed in collaboration with legends Kobe Bryant and John Williams. His animated feature directorial debut, 'OVER THE MOON', a co-production with Pearl Studio and Netflix, was released on 23 October 2020.
---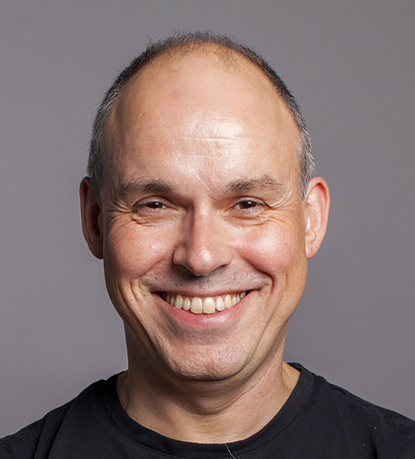 Paul Franklin (Keynote Speaker)
VFX Supervisor & Creative Director, Double Negative
Abstract:
'From VFX to Virtual Production – DNEG's Paul Franklin on Lessons Learned in This New Filmmaking Paradigm'
In his keynote session, Oscar-winning Visual Effects Supervisor and Director Paul Franklin, who is also Creative Director at DNEG, will dive into what is one of the most exciting developments in VFX and filmmaking right now: virtual production. Based on his own practical experience in this new area and translating years of live-action filmmaking and VFX knowledge, Franklin will explore the benefits —and pitfalls— creators face from shooting in LED wall environments, using virtual cameras, and relying on real-time rendering.
Bio:
Paul Franklin is one of the world's leading visual effects designers with over 30 years of experience in filmmaking, two Academy Awards, and two BAFTAs to his name.
Paul started out by making short films with his friends at university whilst studying Fine Art in the 1980s, which is where he first worked with digital imaging systems. After graduation, Paul became one of the first 3D computer animators working in the British video games industry before moving into television where he worked on a wide variety of television commercials and broadcast shows.
In the mid-1990s, Paul moved into feature film VFX, creating animated sequences for the films 'Hackers' and 'The Borrowers', and in 1998 he became one of the co-founders of Double Negative, setting up the new company's 3D animation department. Paul supervised visual effects for all three films in Christopher Nolan's Dark Knight Trilogy, learning his first Academy Award nomination for his work on 'The Dark Knight'. Paul then went on to design and supervise the visual effects for Nolan's 'Inception' and 'Interstellar', winning Academy Awards for both films.
He has also received five BAFTA nominations for his work, resulting in two wins. Paul serves as DNEG's Creative Director, overseeing a wide range of projects within the company. His work as a visual effects supervisor and designer can also be seen in films such as 'Harry Potter And The Order Of The Phoenix', 'Harry Potter And The Half Blood Prince' and 'Venom'.
---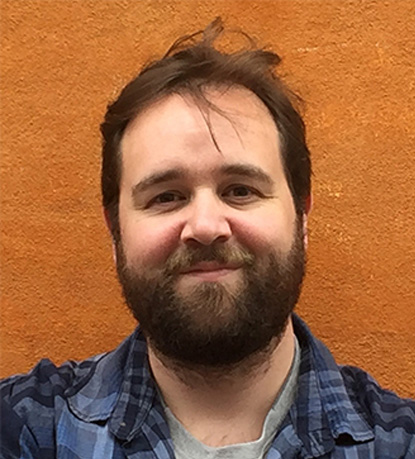 Ian Failes (Moderator of both Keynote Sessions)
VFX & Animation Journalist | Editor of befores & afters
Bio:
Ian Failes is a VFX and animation journalist based in Sydney and is the editor of befores & afters (beforesandafters.com). He has written for VFX Voice, fxguide, Cartoon Brew, 3D Artist, 3D World, and several other publications. Ian is also the author of the book, 'Masters of FX'.
Click here to browse through the Registration Categories for a quick comparison of what is available in each category. Get your tickets now!